Your trusted roofing Darwin team
Roofing Service In City Of Darwin
Whether You Have A Leaking Roof Or After An Upgrade, We Are Your #1 Roofing Service Darwin City. We Fully Guarantee All Our Work and You Can Expect Pricing You Will Be 100% Happy With, Get In Touch With Roofing Darwin – Roof Repairs & Restorations Today.
Local NT Owned & Operated
Our Professional Team Makes Roofing In Darwin A Hassle-Free Experience.
Professional Roofing In thE City Of Darwin
No matter if you require a roof repair, a full roof replacement, want to extend your roof, or need a roof leak to be mended, our accredited roof plumbers in Darwin have the solution. Our aim is to find precisely the right roofing service for each customer and provide a quick and stress-free installation and with minimum hassle.
Our licensed tradies have over 25 years of knowledge as roof plumbers in Darwin and all of our work is guaranteed. We provide Darwin homeowners with perfect roofing solutions, reliable, informed advice, and precision installs. So our clients can be certain in the knowledge that only top quality roofing products from quality assured manufacturers are quoted and used in all our work.
ROOF REPLACEMENTS DARWIN
We provide a Darwin re-roofing service for old rusty metal or tiled roofs, substituting it with a brand new Colorbond or Zincalume roof. With over 25 years experience in the roofing industry, you can be convinced your roof with be of the highest quality.
ROOF REPAIRS DARWIN
Corroded roofing materials, such as flashings & poorly produced roofs creating too much water running to one area, can cause significant roof leaks. Our team can repair your roof to prevent extensive damage
BOX GUTTER REPLACEMENTS DARWIN
Rusted out metal and inadequate fall on the box gutter can cause significant damage. We can restore or replace box gutters and improve the fall if required to allow all the water to get away from your property.
LEAF GUTTER GUARD INSTALLATION DARWIN
Prevent leaves and considerable debris from entering your gutters by introducing some Leaf Gutter Guard. This will help stop overflow into the property in extreme weather conditions.
ROOF LEAK DETECTION AND REPAIR DARWIN
We come and inspect your roof free of charge anywhere in Darwin to locate where the leak is coming from. If we can fix it without arranging materials, we can usually have it fixed on the day. Otherwise, a free no obligation quote will be provided.
GUTTER AND DOWNPIPE REPLACEMENTS DARWIN
If you're guttering and downpipes are leaking, corroded or don't have enough fall providing the water to escape, we can replace the gutters and downpipes or advise on the best solution.
FASCIA COVER INSTALLATION DARWIN
Metal fascia cover comes in the range of popular colorbond colours & installed over timber fascia boards. They look great, help extend the life of the timber fascia, and never need to be painted.
DOMESTIC AND COMMERCIAL ROOFING DARWIN
We have worked on hundreds of roofs from domestic houses to commercial properties.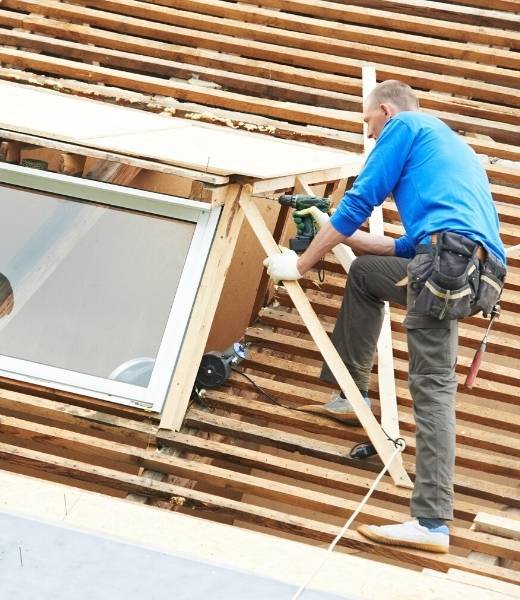 What Makes Us the best roofing Contractors in City Of Darwin?
We began our roofing company in Darwin to provide our services to the wider community in Darwin City and Palmerston with a pricing and skill that cannot be matched. When you select us for your roofing service city of Darwin, you can be sure you will receive the finest top quality roofing system products, impressive customer support as well as fast turnaround times regardless of the size of the project.
Our Roofing Services In City Of Darwin
Restore your roof back to its former glory
Let our team of Darwin Roofing experts handle your roof restoration project. Have complete peace of mind that we will have it looking brilliant once again.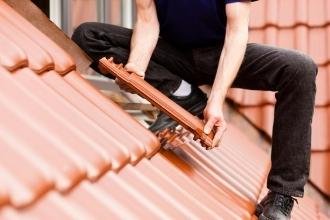 Professional Roof Repairs
Have you noticed a leak in your roof? Maybe you are aware of cracked tiles or loose metal sheets? Its likely time for a roof repair. Our team can fix your roof fast!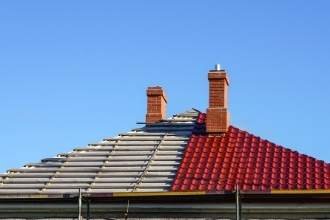 Roof replacement in Darwin at affordable rates
Getting a roof replacement can increase the curb appeal of your home and increase the price of your home dramatically. We offer some of the best pricing in Darwin NT.
Replace your gutters and protect your home
As we handle all kinds of Darwin Roofing services, we can also repair and update your existing guttering. Keep your home safe from water damage with a quality gutter replacement.
Has your home been damaged by a recent storm?
We all know cyclones can cause severe damage on our property and its best to get it repaired quickly. Let our professionals give you a free no-obligation quote for fast storm repairs.
We repair and replace all kinds of skylights
Skylights are an amazing part of your property as they let so much warm light in. However, they are susceptible to leak and need repairs when they do. Let our experts provide a free quote today.
Neighbourhoods in Darwin We Service For All Types Of Roofing
Our roofing service in Darwin City covers the entire City of Darwin including the suburbs and localities of Alawa, Anula, Bayview, Berrimah (part), Brinkin, Buffalo Creek, Casuarina, Charles Darwin (part), Coconut Grove, Coonawarra, Darwin City (part), East Point, Eaton, Fannie Bay, Hidden Valley (part), Holmes, Jingili, Karama, Larrakeyah, Leanyer, Lee Point, Ludmilla, Lyons, Malak, Marrara, Millner, Moil, Muirhead, Nakara, Nightcliff, Parap, Rapid Creek, Stuart Park, The Gardens, The Narrows, Tiwi, Wagaman, Wanguri, Winnellie, Woolner and Wulagi
European settlement dates from 1869, although the area was explored as early as 1623 by the Dutch ship, Arnhem. Darwin Harbour was discovered in 1839 by a small party from the HMS Beagle. The first urban settlement was established in Darwin by GW Goyder, the South Australian Surveyor-General in 1869. Growth was slow until the gold rush and pearling days of the 1870s and 1880s. Development stagnated until 1911, when the first suburbs were created at Larrakeyah, Parap and Stuart Park. Growth accelerated again in 1914-1920 when a large meatworks was built,


World War II in Darwin

In the late 1930s when Darwin assumed strategic importance in the military lead-up to the Second World War. Darwin became an important base for Allied action against the Japanese in the Pacific during World War II, and suffered tremendous damage. Nearly all Darwin civilians were evacuated in 1941/42. The City was attacked by air raids 64 times during the war and 243 people lost their lives. Sustained development of the City of Darwin first occurred from the 1950s, with Darwin formally declared a city in 1959. Darwin experienced significant development during the 1950s and 1960s, expanding rapidly into new areas such as Winnellie, Nightcliff, Fannie Bay, Rapid Creek and Alawa, and then into new areas in the northern suburbs. On Christmas Eve/Christmas Day 1974,
Cyclone Tracy
Darwin was struck by one of the greatest natural disasters in Australian history, Cyclone Tracy. The Cyclone killed 64 residents, injured thousands and left only about 500 of the City's then 8,000 homes habitable. The population of the City at the time was believed to be 49,000 (with 5,500 of those away). The City has undergone substantial repair, rebuilding and subsequent growth.
The 1980s represented a period of significant growth for the City, partly due to continued reconstruction after Cyclone Tracy. From 1976 to 1998 the population of the City of Darwin more than trebled, and continued to grow until 1991. Growth slowed from 1991 to 1996, with the population declining slightly from 1996 to 2001, the result of decline in the average number of persons living in each dwelling and the development of the separate satellite city of Palmerston.
The only population growth in the City of Darwin from 1996 to 2001 was in the southern suburbs, largely due to the development of townhouses and high rise units throughout the city centre and inner suburbs. The population then increased gradually, rising from about 69,000 in 2001 to about 78,000 in 2011.

Major features of the City include the Darwin Central Business District, several Army bases, Casuarina Coastal Reserve, Holmes Jungle Nature Park, part of Charles Darwin National Park, East Point Recreation Reserve, Bicentennial Park, George Brown Darwin Botanic Gardens, Skycity Darwin Casino, Darwin Military Museum, Australian Aviation Heritage Centre, Museum and Art Gallery of the Northern Territory, Government House, Parliament House, Crocosaurus Cove, Fannie Bay Gaol Museum, St Mary's Star of the Sea Cathedral, Charles Darwin University (Casuarina Campus), Casuarina Square Shopping Centre, Marrara Sporting Complex, Larrakia Park (Darwin Football Stadium), Hidden Valley Motor Sports Complex and the Royal Darwin Hospital.
We are happy to have a chat and discuss your requirements. Simply give us a call today.
Great Team, Great Roofing Services.
We believe that when it comes to your home or commercial space, having a roof that will not leak or need further repairs is of the utmost importance.
Free Quotes and NO surprise charges; we always let our clients know what to expect.
Our team only use the best materials available from Colorbond and Bluescope steel.
Highly professional team that is adequately trained to perform all roofing services.